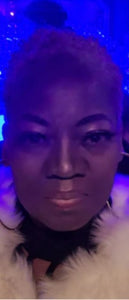 Howdy, Soul-mates,   I am not defined by people or things, ONLY by what God has created me to be! Being an all inclusive person  of love and light and all things kind,  it is easy to get pulled into other's whatever and lose sight of self.   Reflecting on the times of watching all the favorite cartoons and TV programs,  there seemed to be a lot that empowered or encouraged you. Come'on, this couldn't have been just in my household growing up and what I was allowed to watch.  Things like, I Dream of Jennie, Tom and Jerry,  Flintstones,  Zoom, ...
---
• blog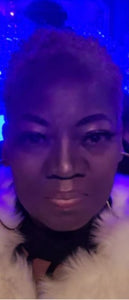 Hello, Soul-mates- It is  over into the wee hours of the night and my mind is busy with thoughts.   After hitting the gym for an hour weight class and finishing up a work project,  I can legitimately say  from my core that I am  tired as can be.  Too tired that is- to apparently go to sleep. So I write.     Several years ago,  I was told I would write as in author books.  At the time that was spoken over my life I  had only pinned prayers.  Oh, I take that back! I did journal about different experiences,  my...
---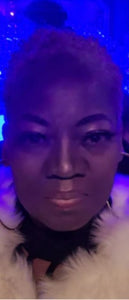 I was born and raised in Chicago.  Not the suburbs but the city of Chicago all my life. Starting from the West ( now that's a story how I found out) to South,  North  and East but people really only said South and West. It's a Chicago thing.   Anyway,  one of my fondest memories was going to my grandmother's house being spoiled (shhh that's a secret) and eating whatever she'd cooked or had in the fridge.   Now my grandma was from the country so you can just about imagine what all I ate.  Back then, It was nothing to eat...
---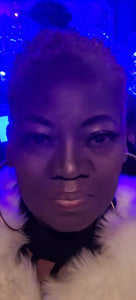 POEM: Do you know your purpose in life.   You never know what a person is truly going through, and with a blink of an eye it could be you. A happy face isn't always a happy heart, oftentimes it's cover ups shadowing in the dark. What if you were the link to encourage all abroad, to connect old and new in realness, not a facade. Meaning not just to your random list of 1,2 or fave 5's, but all you've accepted in your cyber and personal lives. Why not be social to ALL "like ", "comment" and post your...
---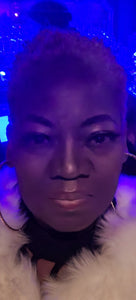 You are made in the most beautiful image imaginable.   You are intentionally the greatest gift. You are phenomenal with no regrets.  You are limitless so do not fret. You are absolutely perfect just the way you are.     I own the rights to this.    Sonji